Vassilopita is the must-have New Year cake in Greece which is the equivalent of the galette de rois in France, by putting a "flouri" (a coin) wrapped in aluminum foil instead of a bean.
Vassilopita is made up of two words, the "pita" which in this case means cake and the "Vassilis" which is "Aghios Vassilis" or Basil of Caesarea (the equivalent of Santa Claus). In Greece, they celebrate Basil of Caesarea on January 1.
The tradition
Basil of Caesarea was a bishop of the Orthodox Church in Cappadocia, part of Asia Minor at the time, the 4th century who aided those most in need. In fact, the governor of Cappadocia went to occupy Caesarea and Basil the Great asked the inhabitants to collect as much gold as they could in order to deliver it as a "ransom" to the conqueror. The delivery never happened either because of a miracle or because the governor regretted it. But the valuables were many and Basil of Caesarea did not know what belonged to whom. So he made small pies to distribute them and he put a valuable item in each one. The distribution took place and everyone was given what he had given. For this reason, children in Greece receive their gifts not on Christmas but on the night of December 31st.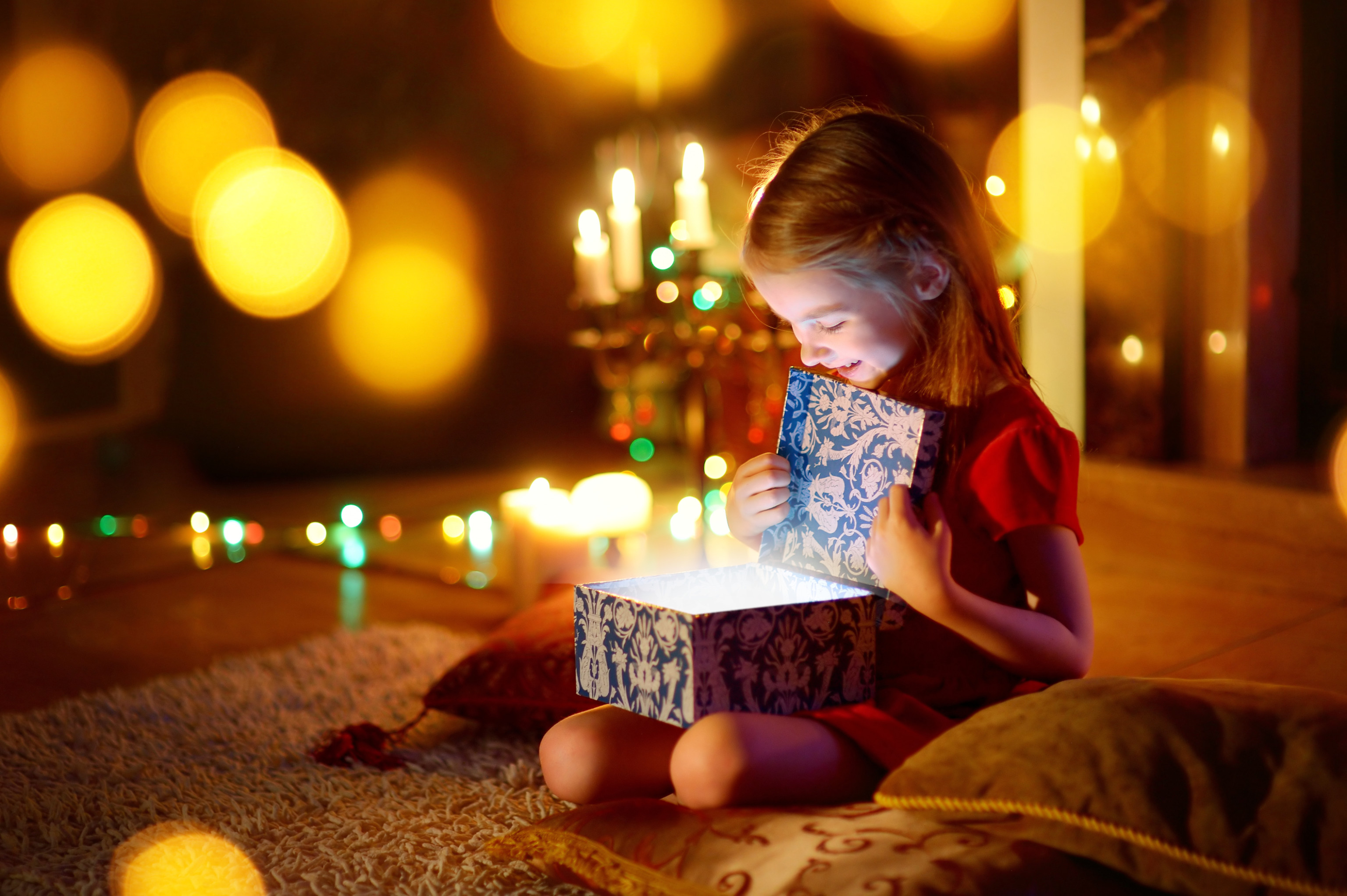 The cake
Vassilopita is a traditional recipe of Greek cuisine! In the households, Greeks prepare vassilopita for the night of December 31st. In pastry shops and bakeries we can find them from the end of December until at least mid-January.
There are different recipes for vassilopita depending on the region. In addition, in some areas vassilopita is savory and it looks like meat pie. The sweet vassilopita can be in the form of a cake (find the recipe here) or a round tsoureki (brioche).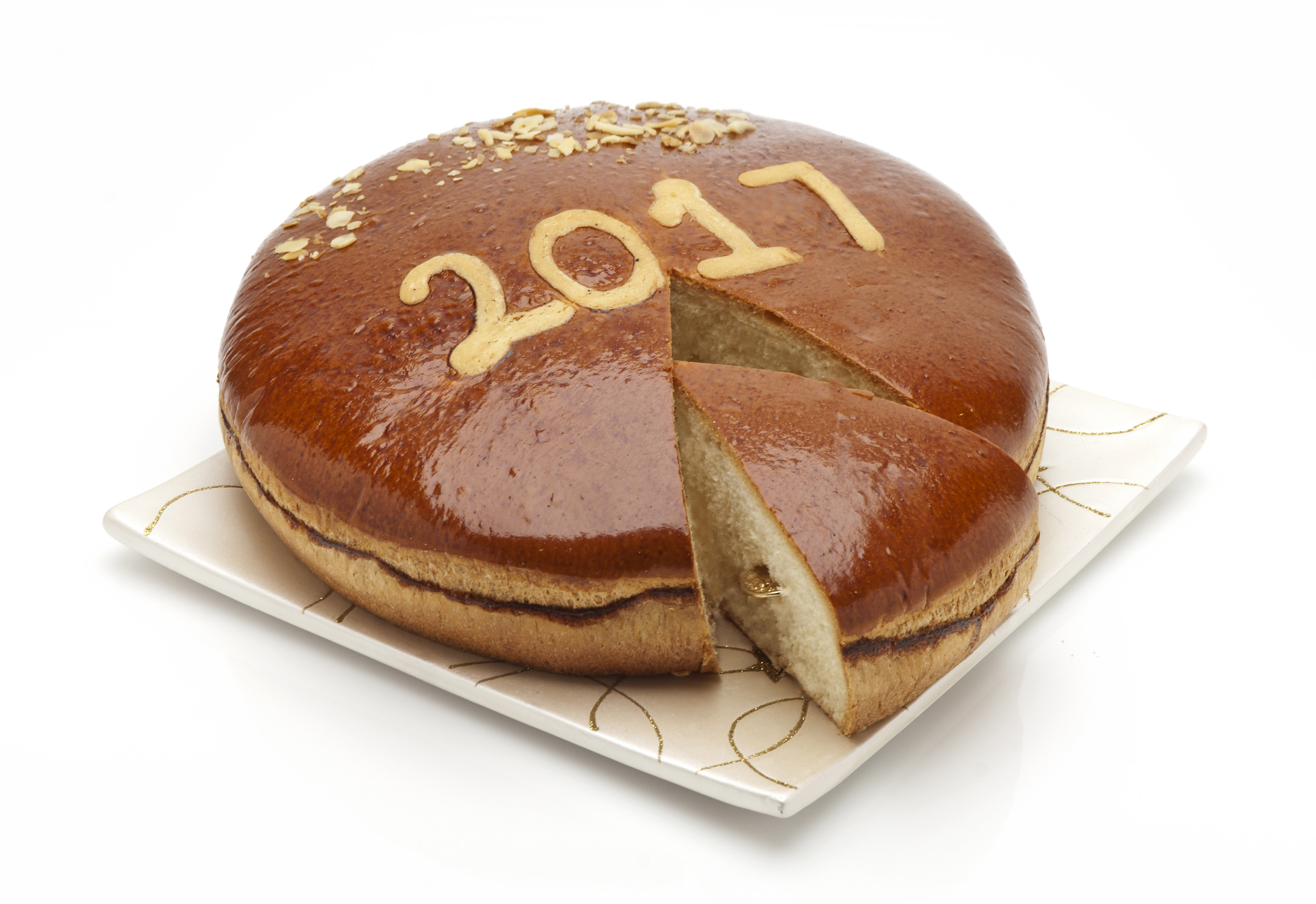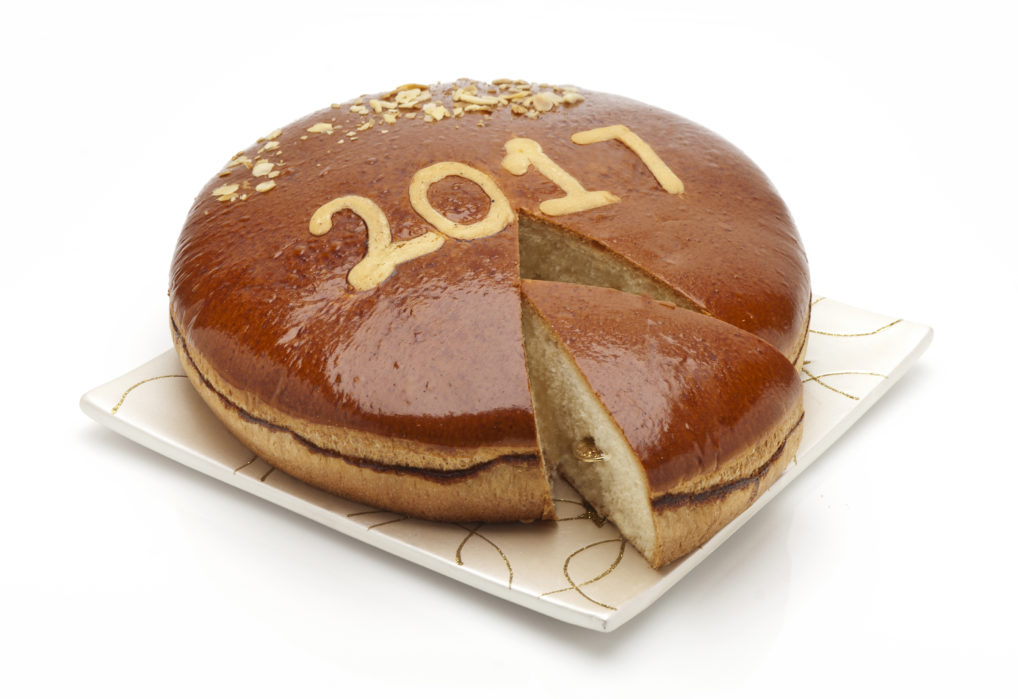 In Athens, it is possible to find different versions of vassilopita but especially either the "politiki" of Constantinople or that of Smyrna, both brought back by the Greeks from Turkey in 1922.
If there is vassilopita (sweet) left over, it is ideal to accompany your greek coffee, tea, herbal infusions or hot chocolate for breakfast.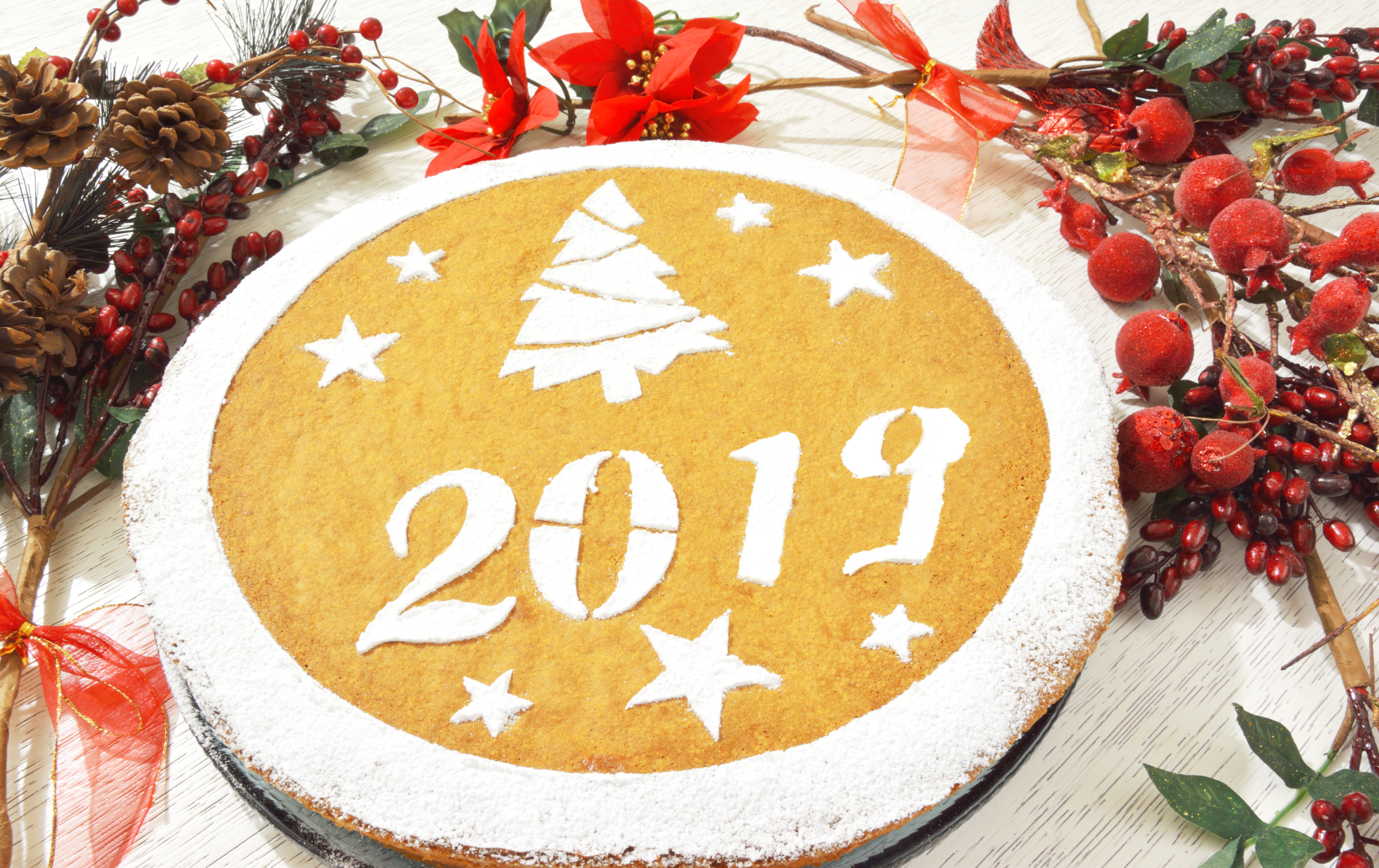 How to cut and share vassilopita?
First, the "leader" of the family cuts vassilopita into 4 large pieces, making the symbol of a cross. Then, you cut out as many identical pieces as the people who are present in your house and 5 more pieces. According to tradition, the 5 additional pieces are for Jesus, the Virgin, the poor, the house and Aghios Vassilis. The person who finds the "flouri" will be lucky all year round.
Happy Holidays and Kali Chronia !