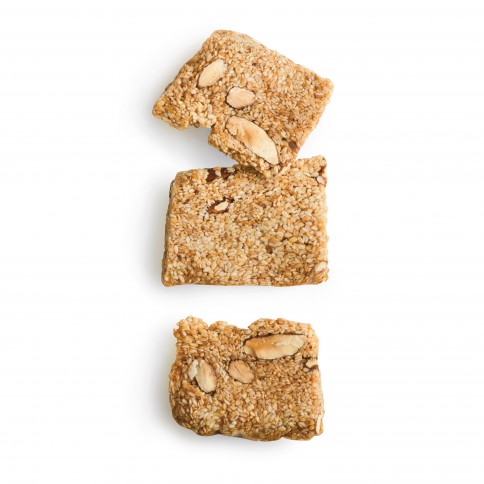 Sesame Bar with Honey (Pasteli) 120g
€4.80
€3.36 (tax incl.)
Livraison : 1 à 3 semaines
Pasteli is a delicious traditional Greek specialty made from two natural ingredients, sesame and honey.
This artisanal version, handmade on the island of Kefalonia, also incorporates almonds and cinnamon, for even more taste!
DLUO bientôt (03/2020), mais le produit reste délicieux et consommable après cette date alors dépêchez-vous afin de profiter de cette offre exceptionnelle !