Patras is located in the north of Peloponnese and is the fourth largest city in Greece. Its port is relatively important and allows boats to reach the Ionian Islands (Kefalonia, Ithaca, Zante, Corfu) and some cities on the east coast of Italy (Ancona, Brindisi, Bari, Venice).
Rio, which is in the suburbs of Patras, is known for the Rio-Antirio suspension bridge that connects the Peloponnese to mainland Greece and has replaced the ferries, saving time for locals.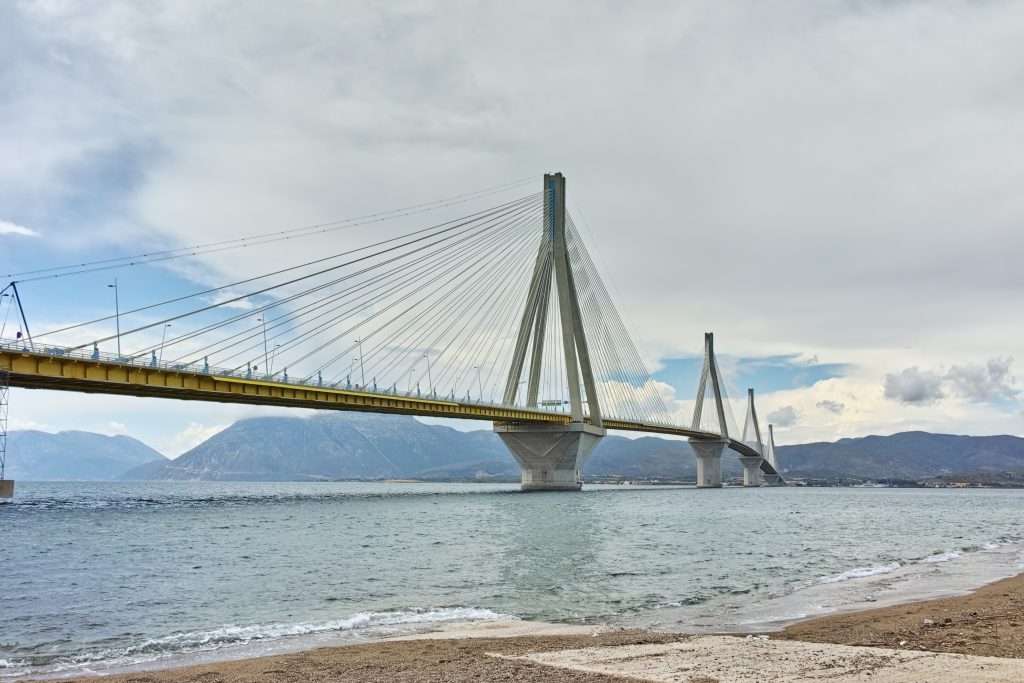 The city of Patras has existed since antiquity but never had the importance that other cities like Athens or Sparta could have. It was, however, under the Roman Empire that its economic development increased, which allowed it to maintain a certain autonomy and to issue its own currency. The city remained important during the Byzantine Empire and was one of the first cities to rise during the Greek War of Independence against the Ottomans.
Patras hosts one of the most famous carnivals in Greece in winter, which lasts around 3 weeks before ending the day before pure Monday (the first day of Lent, which takes place 40 days before Easter). Carnival is the occasion of animations, spectacles and parties (like the tsiknopempti for example).
Patras produces wine (like Roditis), raisins, vegetables, fruits that allow to prepare candied specialties (grape spoon sweet, sour cherry spoon sweet, bitter orange peels spoon sweet, quince spoon sweet, jams, sour cherry syrop .. .), tentura (a digestive drink with digestive cinnamon produced since the 15th century), feta, honey, Greek pasta (hilopites, trahanas …) and olive oil.