Corinthia (Greek: Κορινθία) is a region of north-eastern Peloponnese, whose capital is Corinth.
Other notable cities of this region are Loutraki, Nemea, Xylokastro and Agioi Theodoroi.
Corinth, thanks to its strategic location, is an important city since ancient Greece. The city was situated at the foot of its acropolis, like most greek cities during antiquity. It had control of the Corinth Isthmus which connected Attica to the Peloponnese and the Saronic Gulf to the Gulf of Corinth. They used the diolkos system, which allowed them to transport the boats on a paved track using cradles to support the load.
Corinth was a rival city of Athens, both economically and culturally.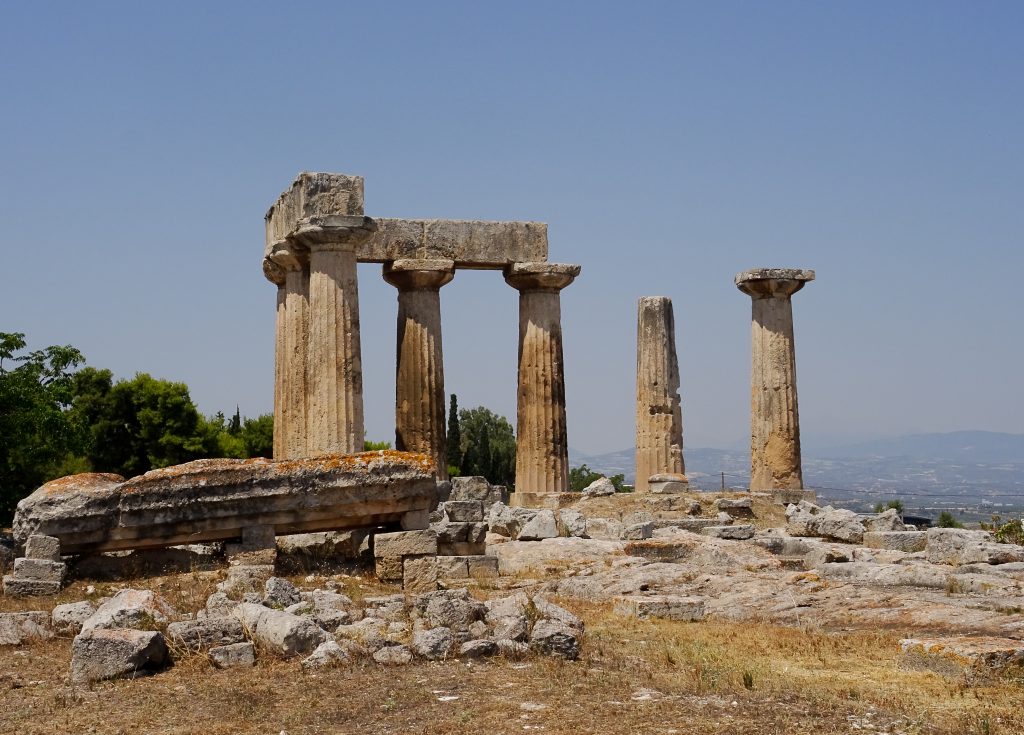 In 1893, the impressive Corinth Canal was inaugurated and the first boat to cross it was a french ship. The work will last 11 years, and the channel measures finally 6343 meters long and 24.6 meters wide. It allows a gain of 400 km avoiding the ships to have to circumvent the Peloponnese.
Nemea has been known since antiquity for its sanctuary dedicated to Zeus and for the Nemean Games organized in his honor.
Nemea is also famous in mythology because Heracles killed the Nemean lion there.
In the region of Corinthia there are many vineyards (Chardonnay, Viogner, Sauvignon Blanc, Cabernet Sauvignon, Merlot, Syrah) but the most remarkable is that of Agiorgitiko, which gives the famous raisins. The city of Nemea is very famous for its red wines. This region also produces aromatic herbs (oregano), tea, extra virgin olive oil and olives (green and throuba).