Tinos (modern Greek: Τήνος) is an island north of the Cyclades. It is between Mykonos and Andros. Until recently, the island was pretty well preserved from tourists. Well known by the Greek Orthodox, Tinos is an important place of pilgrimage on August 15 due to its main church dedicated to the Virgin. The island nevertheless has a large Catholic community.
Tinos was the island of Aeolus (the god of the wind) and that is still justified today! The wind is strong on the island, especially the meltem during the summer. Another myth says that her first name was Ophioussa (the one who has snakes-όφις) but that the god Poseidon sent storks to clean the island.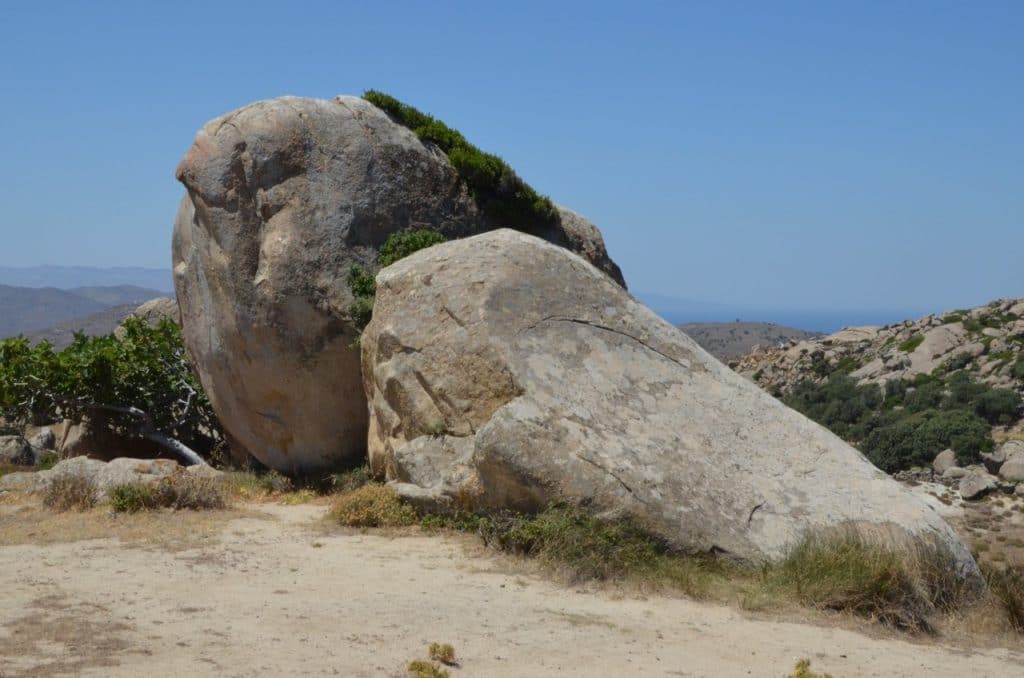 The first traces of life according to archaeological discoveries near Kardiani date from the Neolithic period. In 650 BC Tinos was under the occupation of the Athenians and participated in the wars against the Persians.
The first traces of occupation that exist on the island date from the Mycenaean period. Tinos is a cultural, artistic and gastronomic center. The citizens of this island deal with agriculture, animal breeding, beekeeping and fishing. They also carve the marble that is very present in Tinos.
The main products of this island are wild artichokes, garlic (reference in the Ploutos d'Arostiphane), capers, dried tomatoes, mushrooms, thyme, sage, chamomile, cheese (especially graviarum – close to gruyère which is a PDO), copanisti, anthotiro, raki, honey thyme and louza (ham cooked in red wine and spices).
As for the cakes, the most famous are amigdalota (cake with almonds), xerotigana (honey cake), skaltsounia, merengues and loukoum. In recent years, there has been a microbrewery with renowned beer in Greece.