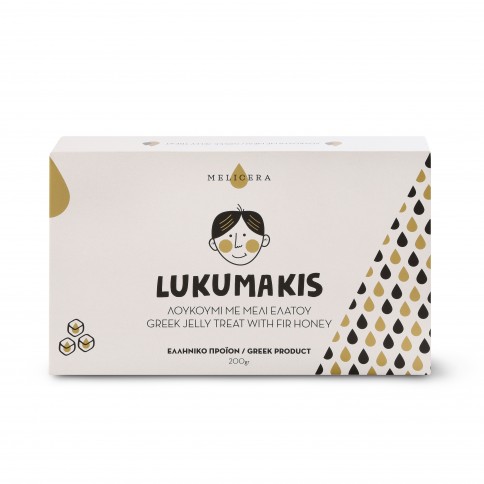 Lukumakis, loukoum with fir honey 200g
€3.70 (tax incl.)
Livraison : 1 à 3 semaines
LukuMakis is a delicious candy, prepared with simple ingredients and the rich taste of the fir honey 4ANEMOI (4 winds) instead of sugar.
Lukumakis loved his grandma's handmade loukoumia. As she lived in Constantinople, she knew how to make them, bringing the art all the way from its city. She mixed the the ingredients with love and artfully sprinkled the caster sugar. His grandma, hid the jar with the fresh delights inside the honey storage room. One spring afternoon and while his grandma was sleeping, he jumped into the room with a leap. He found the delights jar, sat down and with one hand grabbed a delight while using the other one to dip his finger into the honey every now and then. These delicious squeezy sweets in combination with the honey, were an incredible honeyed discovery!
They will accompany perfectly your coffee or tea time or your childhood memories!