Limnos (Greek Λήμνος) is an island in the northeastern Aegean Sea. The capital is Myrina, which is also the main port of Limnos. The second largest city is Moudros, but it has several villages with stone houses (Kontopouli, Romanos, Kontias, Katalakos).
On the island of Limnos, there are several archaeological sites, including the sanctuary Cabires, a mystery cult. Limnos had been inhabited since prehistoric times, and remnants of this past can be found on the site of Poliochne, which was inhabited continuously from the 5th to the 2nd millennium BC.
In mythology, Limnos was the island of Hephaestus, the black god. Homer wrote that Hephaestus fell on the island of Limnos when he supported his mother Hera in an argument between her and Zeus. The local people, the Sintians, took care of Hephaestus and taught him how to forge by hand. The name of the main city of the island was Hephaistia.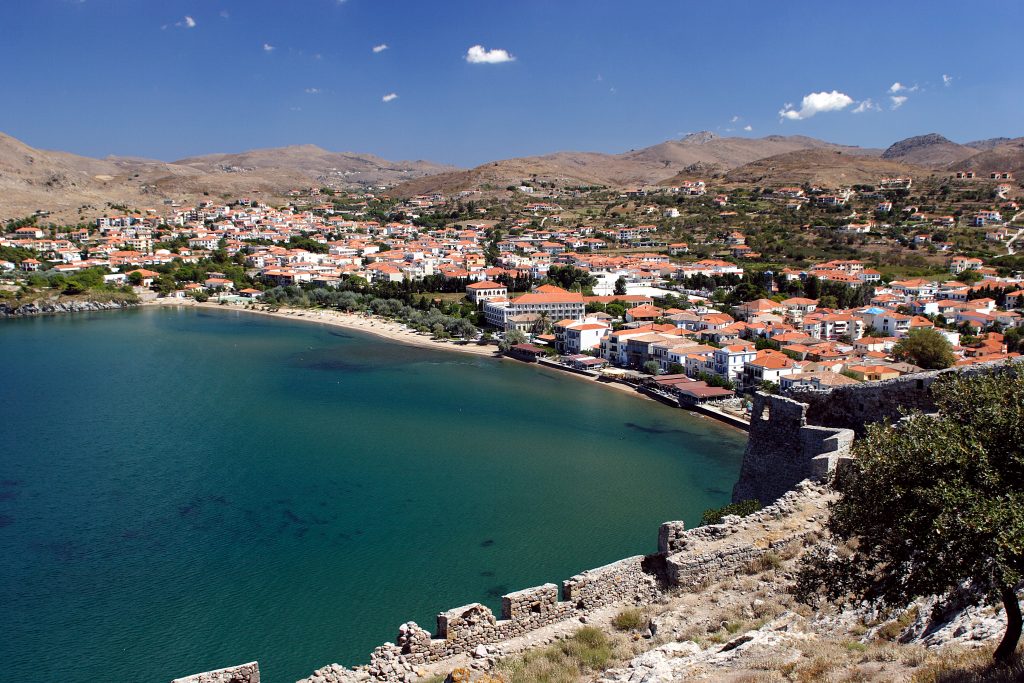 Near the village Kontopouli, there is a biotope that includes three lakes (the largest is called Alyki). They are three salt lakes that are part of NATURA 2000 because they host migratory birds like flamingos.
The main resources of the island come from agriculture. The island is known for vines, figs, watermelons, melons, olives and cereals (wheat, sesame, barley and homemade pasta, the "flomaria"). The Limnos cheeses are famous (kalathaki Limnou PDO, melichloro, kaskavali …), like its white and red wines. The honey of thyme and forest are also famous.