Prespes (modern Greek: Πρέσπες) is a municipality of Florina in northwestern Greece, bordered by two lakes, a large and a small.
The big lake is shared between Greece, Albania and the Republic of Macedonia of the North. The Greek part is classified as national park.
The small lake lies between Greece and Albania and has two small islands, one of which (Aghios Achilleios) is connected by a bridge with the mainland.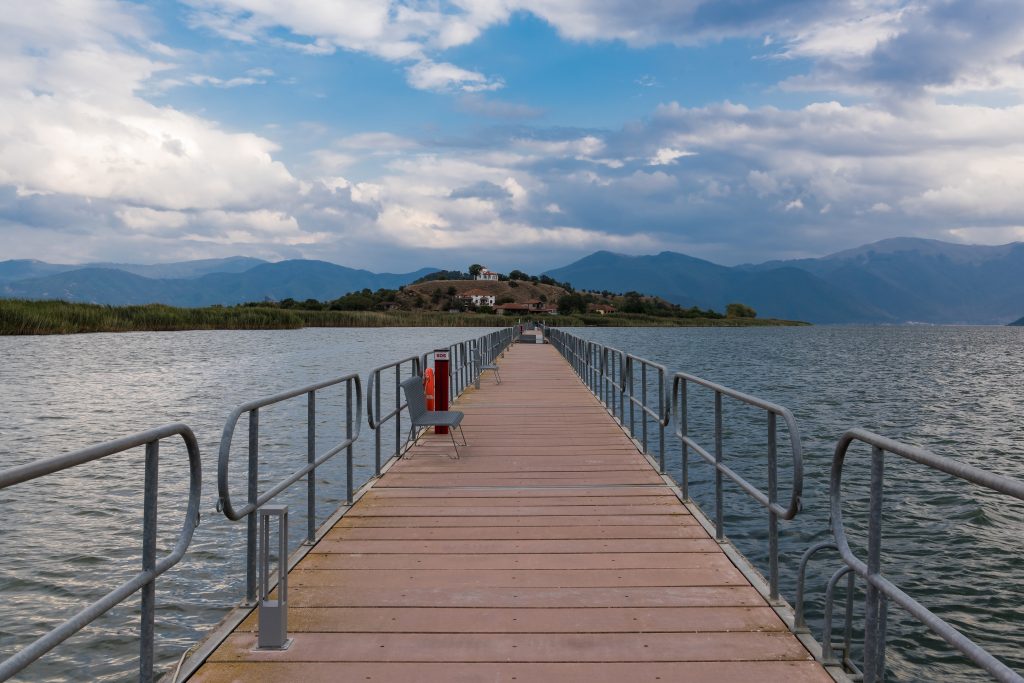 The surroundings of the Prespes lakes are ideal for bird watching, but you will also see dwarf cows and taste the best giant beans in your life. Their secret lies in their culture at a height of 900m.