Papoutsakia is a traditional greek dish with eggplant, minced meat and bechamel !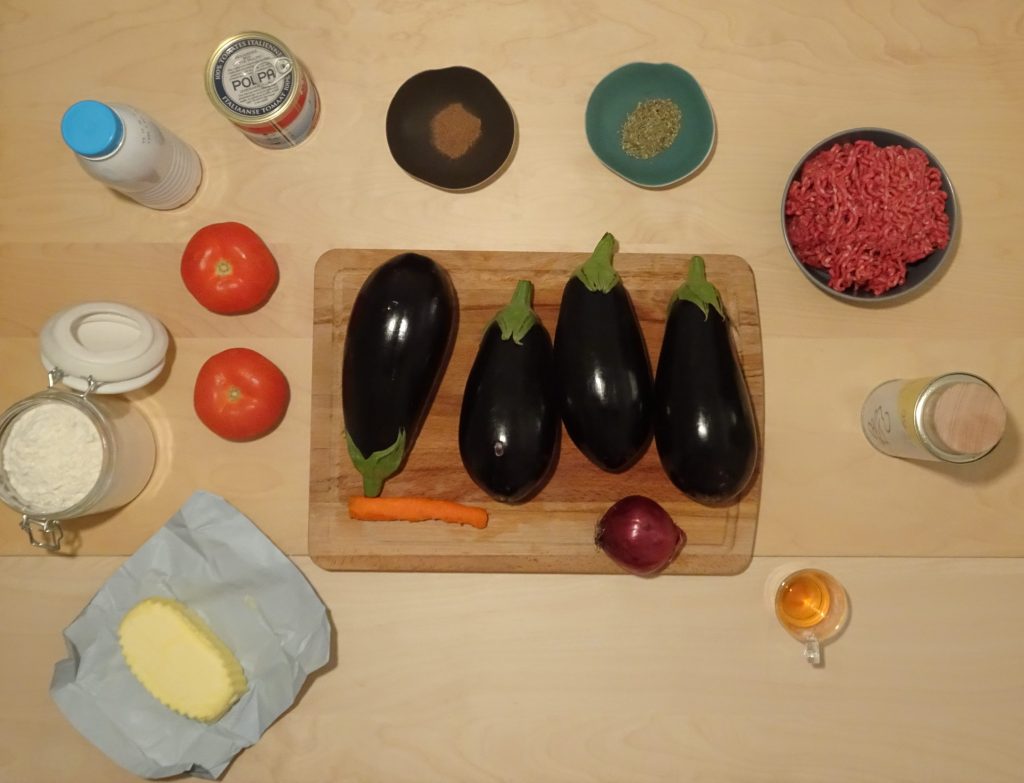 4 servings

20 min.

40 min.

average

cheap
Ingredients for the eggplants
Ingredients for the minced meat
500 g of minced meat (beef)
4 tablespoons of olive oil
1 onion finely chopped
1 grated garlic
1 grated carrot
1 tablespoon of tomato sauce
1 pinch of suger
3 tablespoons of Metaxa
2 grated tomatoes
1 bay leaf
1 cinnamon stick
salt
pepper
Utensils
1 plat au four
1 casserole
Making
For the eggplants
1
Wash and cut eggplants in the middle lengthwise.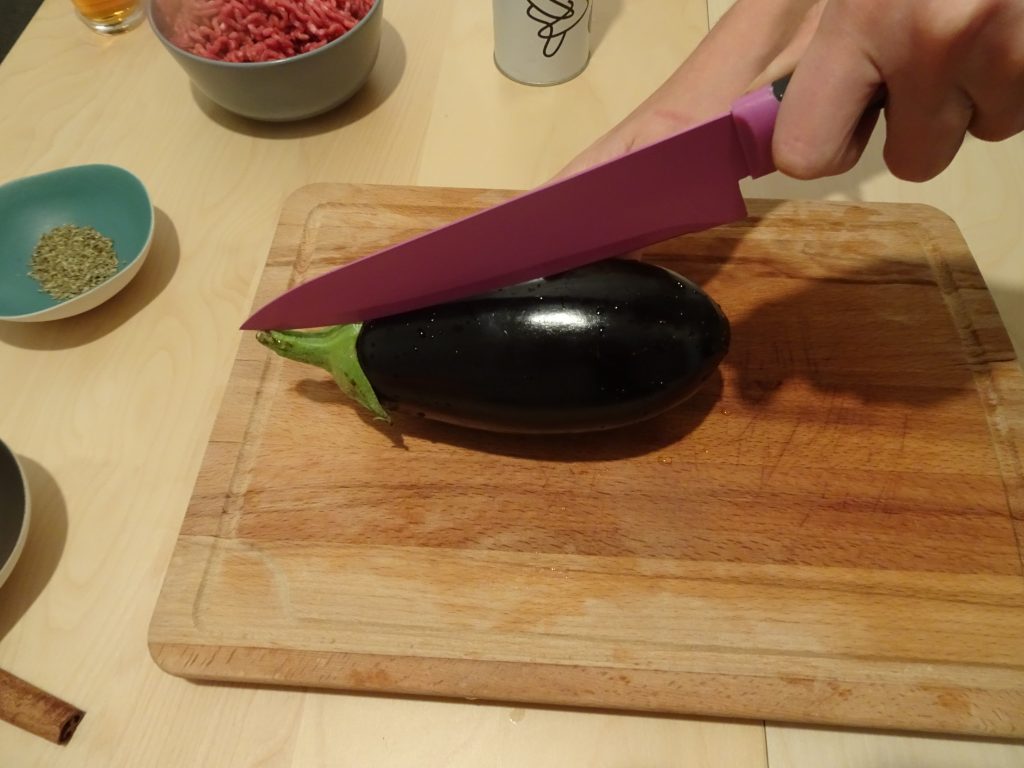 2
Using a knife, cross the flesh and put them in the oven dish.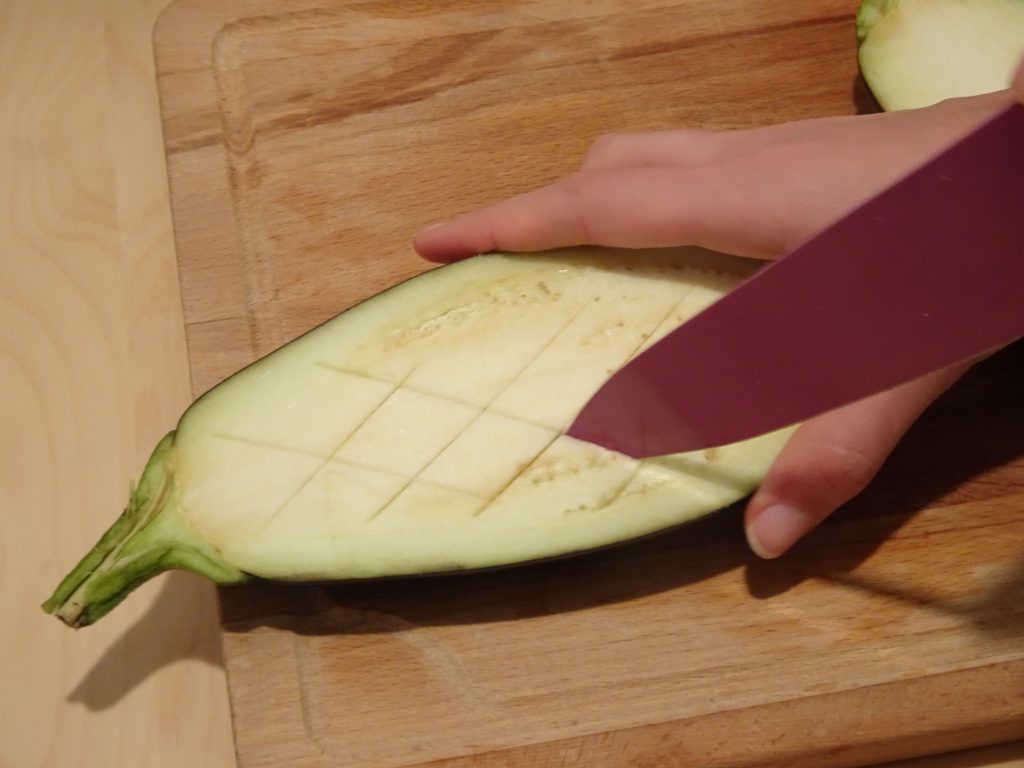 3
With a brush, put olive oil on the eggplant and sprinkle with salt and thyme.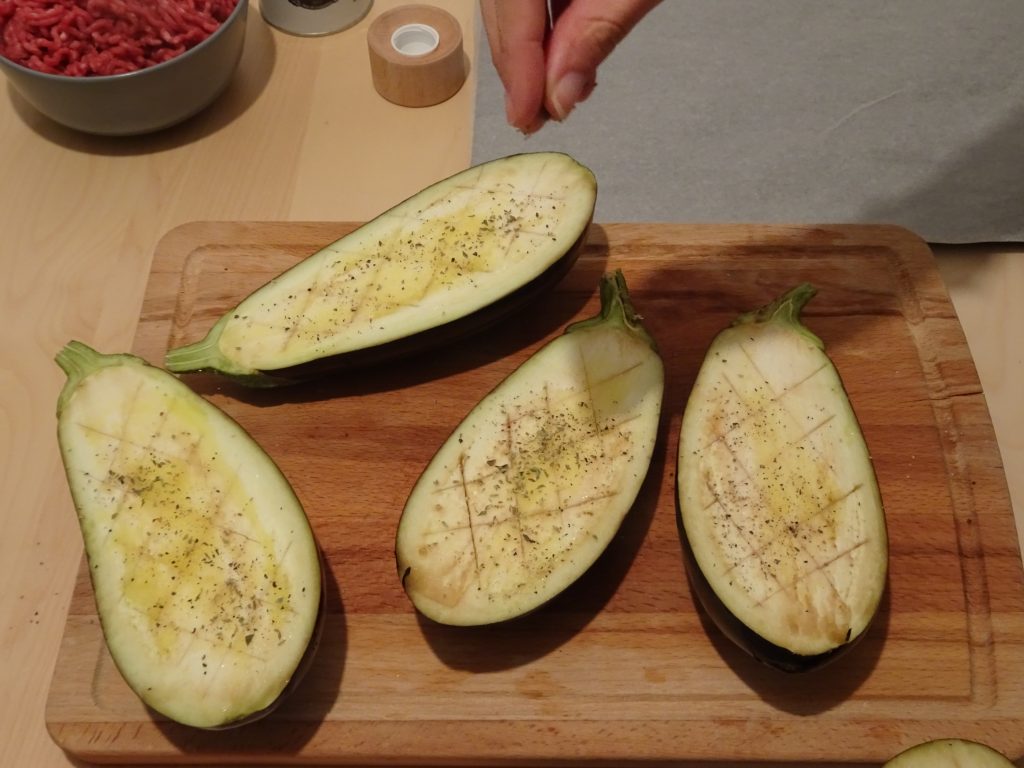 4
Bake in a preheated oven at 200 ° C for about 30 minutes to soften.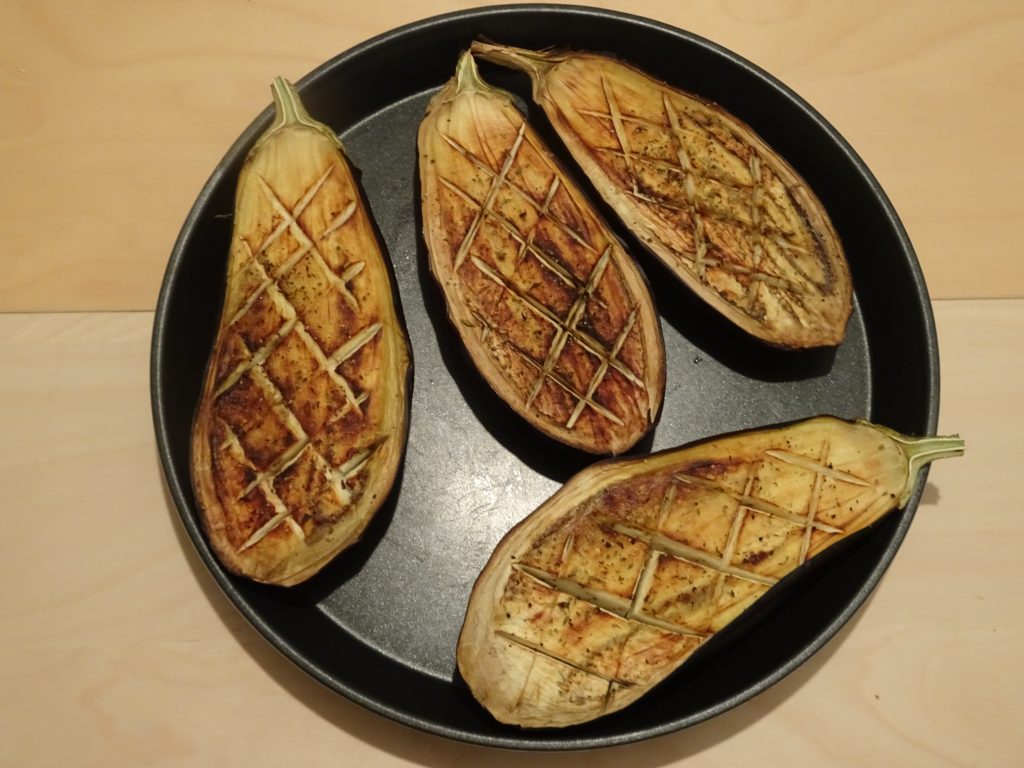 For the minced meat
5
Season the oil and sauté the minced meat over a high heat for cooking.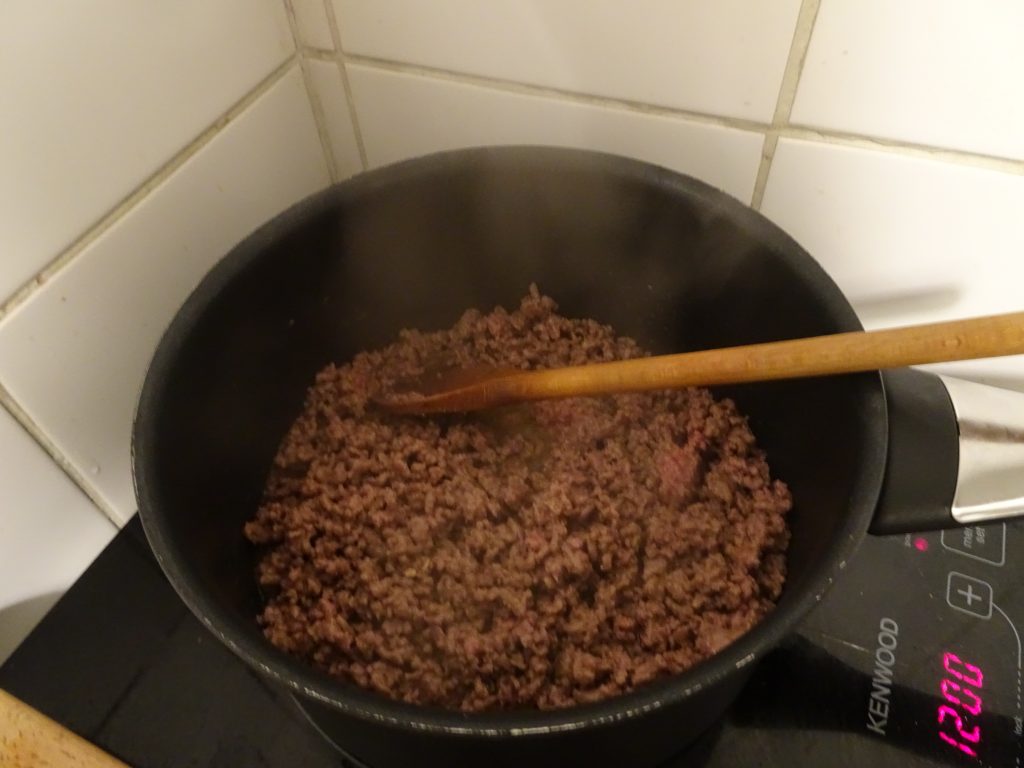 6
Add the onion to fade and cook for 5 minutes.
7
Add garlic and carrot. Cook for 1-2 minutes.
Then, pour the tomato sauce and sugar and rub the base.
8
Add the cognac and allow to evaporate completely.
9
Then, add the tomatoes, salt and pepper and cook on medium heat for about 15-20 minutes until the minced meat has no liquids.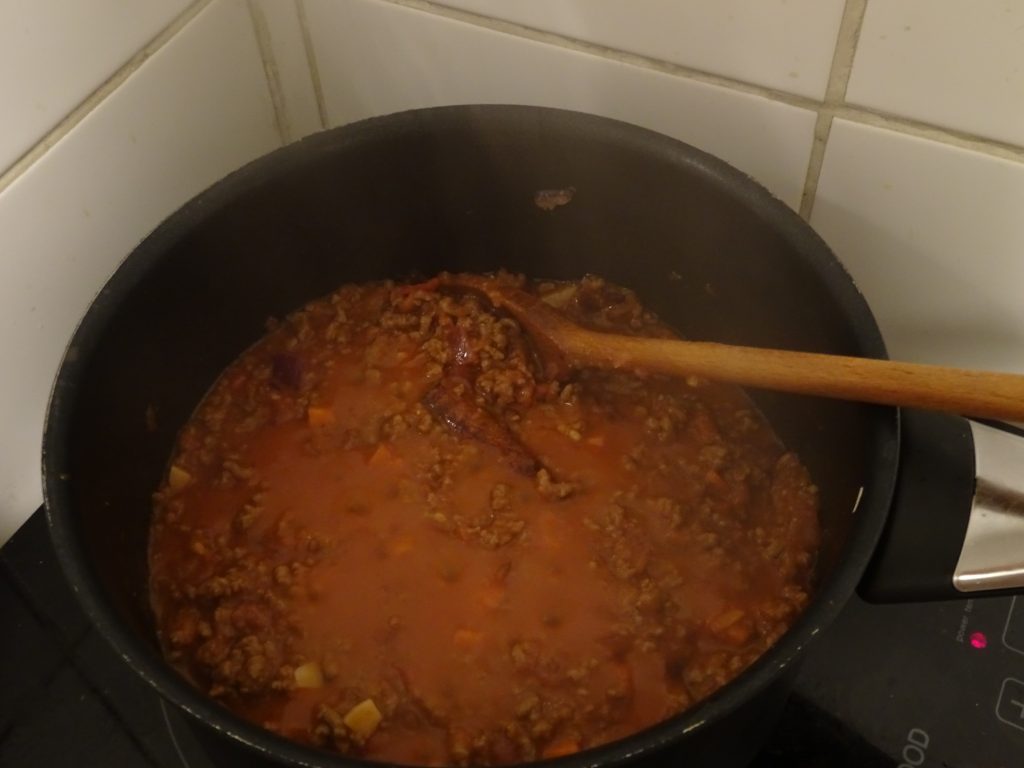 10
Towards the end of cooking, season with bay leaf and cinnamon for a few minutes. Remove them after.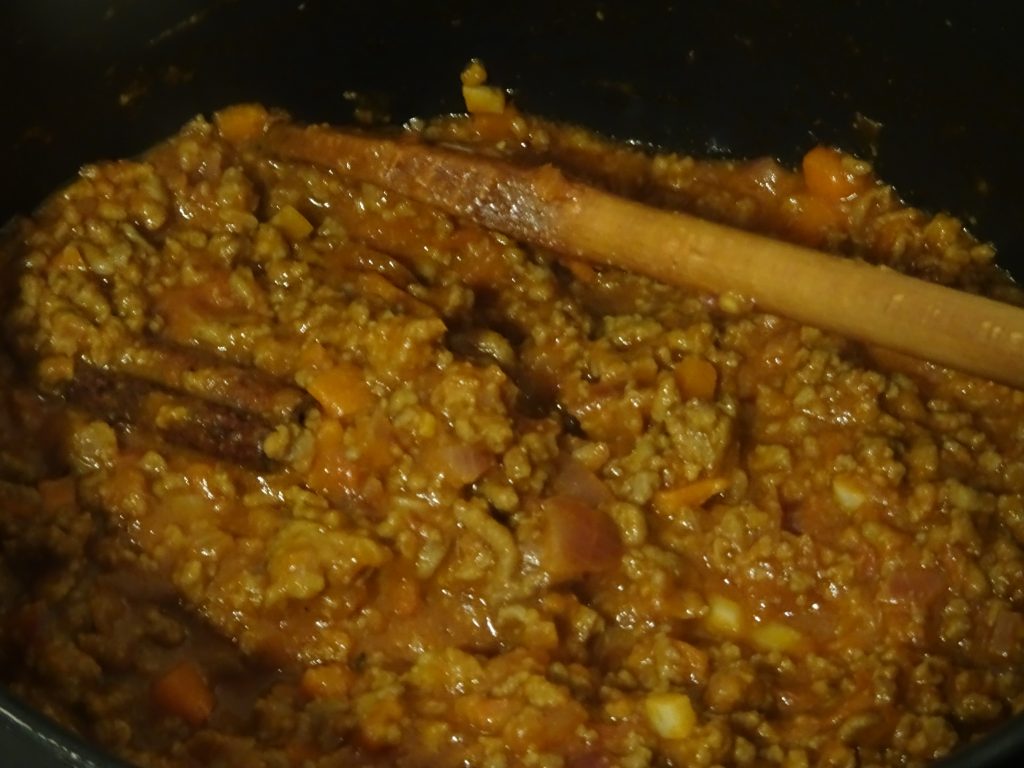 For the bechamel
11
The composition
12
Fill the grilled aubergines with the thick sauce of minced meat. Cover each aubergine with a spoonful of béchamel and spread it.
13
Bake in a preheated oven at 180 degrees C for about 35 to 40 minutes until the surface is brown.