Held annually in Greece, the ATHENA International Olive Oil Competition highlights the importance of competition in the ancestral homeland of the olive tree and the cradle of noble competition.
Today, this historic country, where myths and legends of the past are constantly mixed with challenges and modern achievements, is the third world producer of olive oil – the first producer of extra virgin olive oil – and is ahead by far per capita consumption, followed by Spain, Italy and Portugal.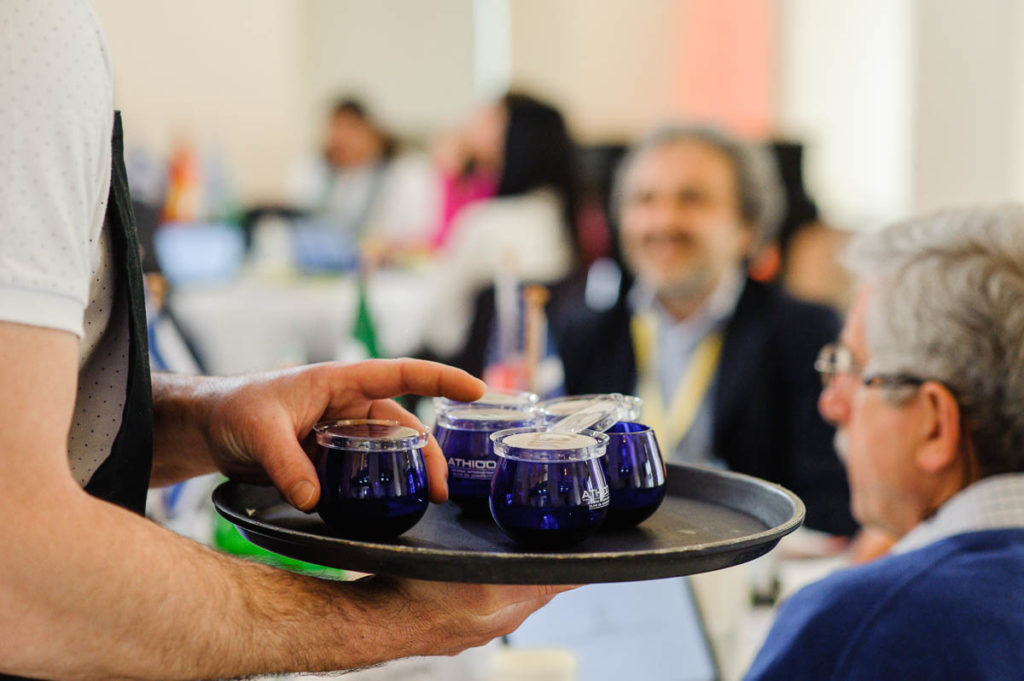 The tasting is blind, with a panel of handpicked judges who are all recognised experts for several years and accredited by the IOC (International Olive Council). At least 2/3 of the judges come from different countries from Greece, so that the vote is indisputable and reflects the tastes of the whole world.
The competition begins in the morning, and each judge can only test a maximum of 35 samples per day. The samples are served in opaque blue anonymized glasses, all of which have been certified by IOC.
In 2016, two olive oils from the 39/22 brand won the silver and bronze medals. The extra virgin olive oil variety "Manaki" won the silver medal and the olive oil "Koroneiki" won the bronze medal.
In 2018, the three olive oils from 39/22 did even better by winning the gold and silver medals. The extra virgin olive oil variety "Manaki" won the gold medal and the oils "Athenolia" and "Koroneiki" the silver medal.
To taste these delicious medal-winning olive oils, visit our online store!