Traditional Mezze very appreciated by the Greeks, taramosalata is the authentic version of tarama. Let yourself be seduced by its unique taste !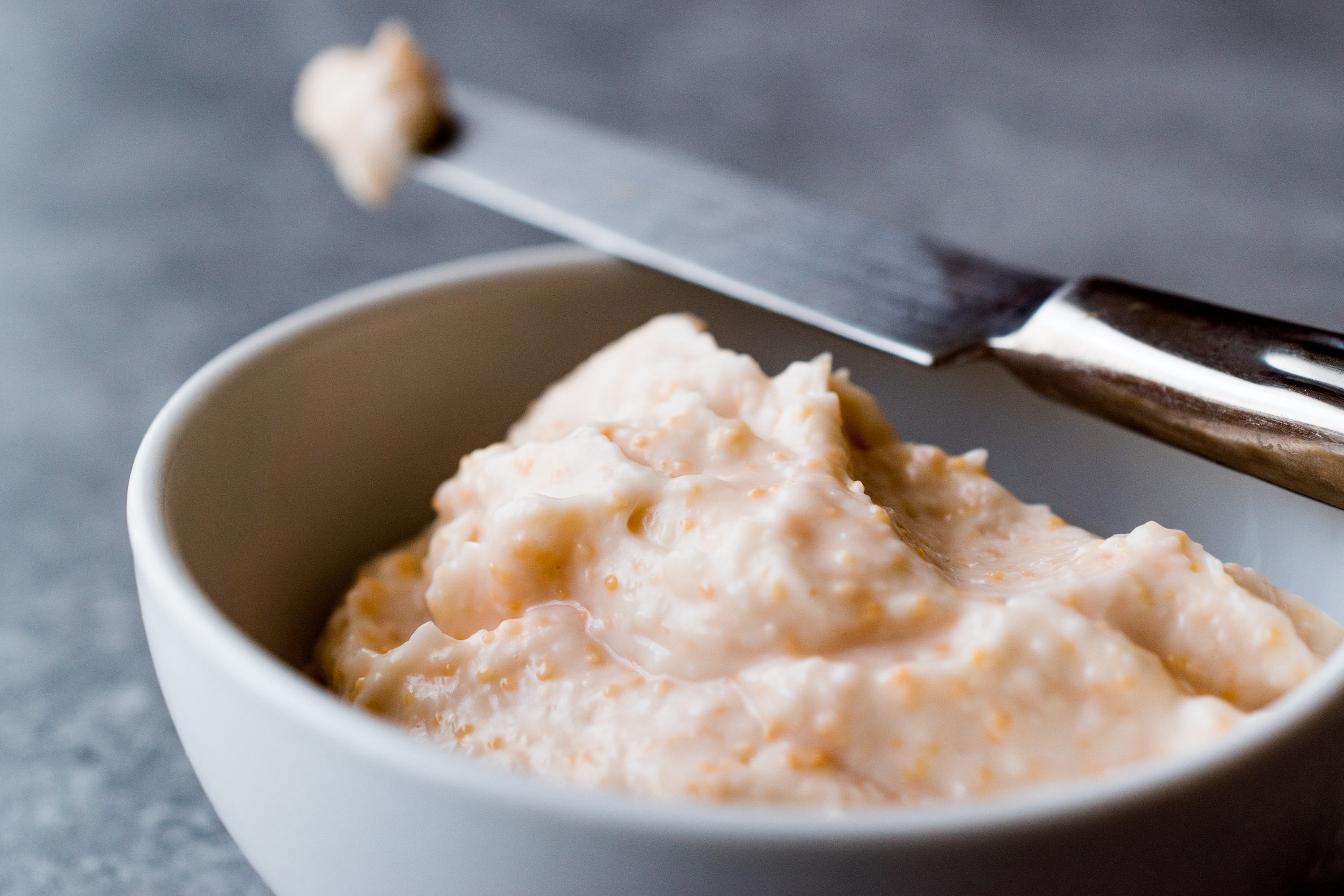 4 servings

15 min.

easy

cheap
Ingredients
150 g tarama (cod eggs)
200 g bread from the day before soaked in water
1 small onion
2 lemons (juice)
1 cup olive oil
Making
1
Place the cod eggs with half of the lemon juice and the onion in the blender and hit them until the cod eggs are threshed.
2
Add the bread after you drain it well and hit well until it is incorporated.
3
Add as much olive oil as you need, slightly and alternately with the rest of the lemon juice, while whisking the mixture continuously until it cools well.