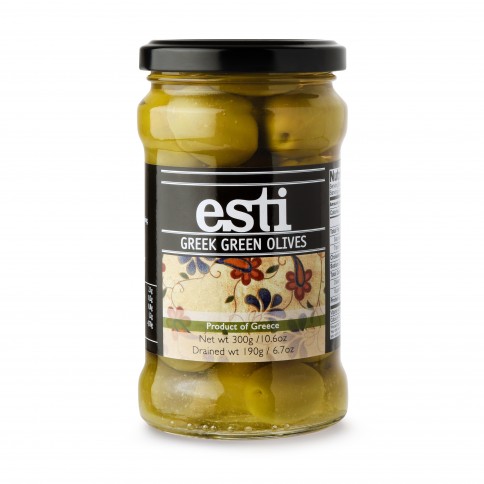 Green olives from Chalkidiki Esti 300g
€4.20
€2.10 (tax incl.)
Livraison : 1 à 3 semaines
These hand-harvested green olives come from the region of Chalkidiki (Halkidiki) in northern Greece.
Natural and without preservatives, they will perfectly complement your everyday cooking, whether for Greek dishes or Mediterranean dishes.
Best-before slightly exceeded (01/2020), but the product remains delicious and consumable after this date so hurry up to take advantage of this exceptional offer!