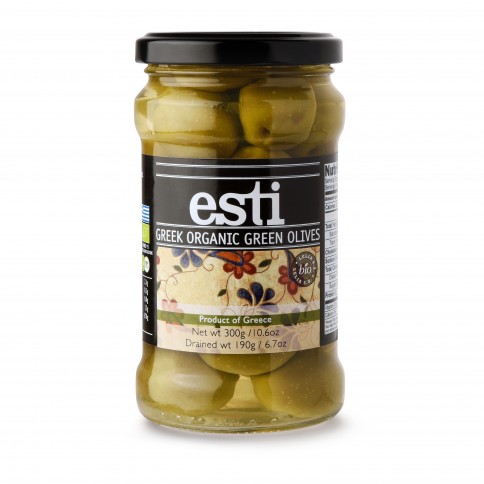 Olives green organic Esti 300gr
€4.90
€4.17 (tax incl.)
Livraison : 1 à 3 semaines
Greek green olives come from the region of Chalkidiki (north of Greece). Harvested by hand from organic olive trees, keep in their brine.
Harvested by hand in the region of Chalkidiki in northern Greece, these organic green olives are preserved in a brine with lemon zest.
The subtle balance between preservation of nature and richness of taste will allow you to use them to prepare healthy and delicious Mediterranean dishes.