Crete (modern Greek: Κρήτη) is the largest island in Greece, and one of the largest in the Mediterranean.
According to mythology, Zeus was born in Crete in a cave on Mount Dicté (hence the dictum took his name), protected by his mother Rhea against the appetite of his father, Chronos. Important place for the loves of Zeus, it is also in Crete that it brought back Europe (hence the name of the continent) under the aspect of a bull. From their love was born Minoas, the legendary king of Crete.
Crete is also the cradle of the Minoan civilization, Knossos being the most famous archaeological site of the island. Its strategic position has helped to make it a center of interest in history until today.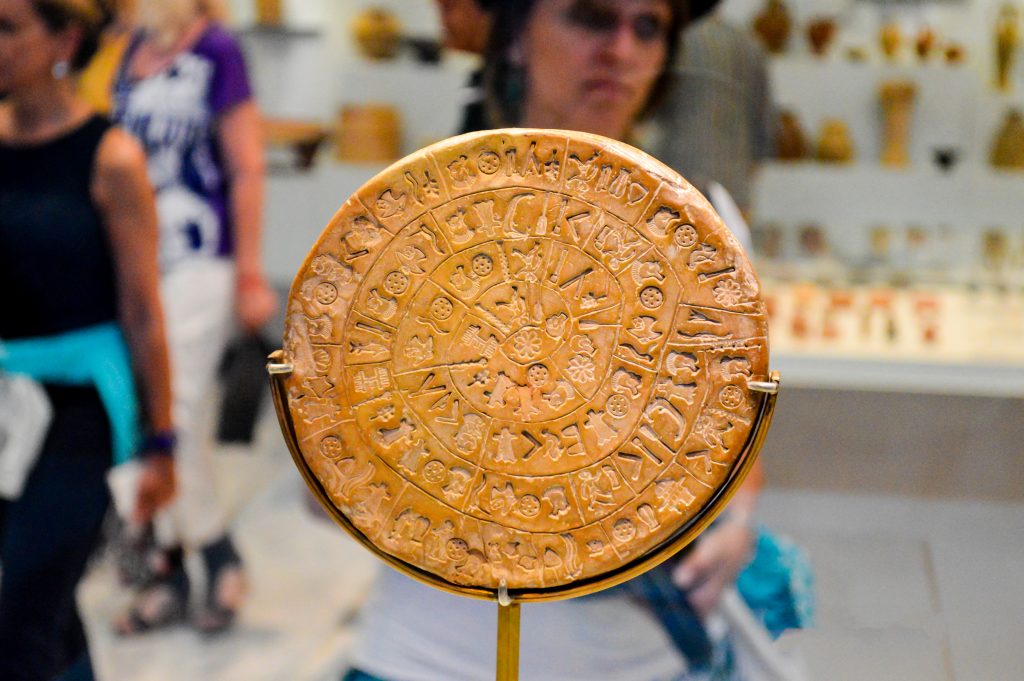 The climate of Crete is Mediterranean, and many plants are endemic, such as Dictamnus and Malotira. It is also home to different species such as Caretta-Caretta turtles, dolphins, Mediterranean seals and eagles.
The inhabitants of the island speak a dialect (Cretan) and are often dressed in black shirts. The culture is remarkable on this island, even in the daily life with the mantinades (improvised poems), the Cretan lyre (musical instrument) and the traditional dances. The Cretans are generally very proud of their island, their products (paximadia, honey, olives, olive oil), their cuisine (dakos, gamopilafo, chochlioi-snails, mizithropitakia, skioufikta-pasta, sfakiani pita) and of course their tsikoudia , the equivalent of raki in Crete.